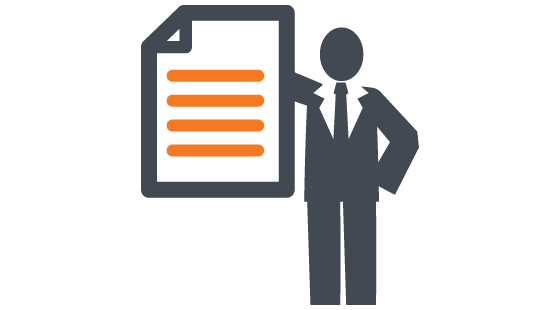 At OrangeOne we are always looking for talent. If you are interested and believe you have the profile we are looking for, we would like to meet you (inserir um LINK para "Send your Resume").
If you want to know more about management consulting and a career at OrangeOne, keep reading.
Career in management consulting
The consulting career is extremely gratifying and challenging. It is a job without a set routine, with different types of clients and projects, offering outstanding learning and work experiences through the career.
Different from other careers, in consulting you will work with several different issues, all of them possessing a high degree of relevance to our clients' leadership, being constantly challenged from day one.
At OrangeOne, we believe that the best delivery is jointly produced with our clients; that way, our consultants usually work at our clients' offices, being able to develop long term partnerships with them.
As a result, our consultants develop maturity and knowledge in an accelerated way, reaching positions of higher seniority faster than in the average of traditional corporations.
Career at OrangeOne
OrangeOne has a flexible career plan, with progression depending on professional development and ambition. That way, each consultant progresses as he or she acquires a higher degree of proficiency and demonstrates readiness for the next level.
OrangeOne career levels
Responsible for data/information gathering and verification, analysis execution and preliminary/intermediary results development
Works under the supervision of a consultant or manager, and frequently takes ownership of lower complexity workstreams
Interacts constantly with the client to acquire data, verify analyses results and obtain consensus about recommendations.
Responsible to structure and perform analyses of higher complexity and manage, with increasing levels of autonomy, the project's worksreams
Works under the supervision of a project manager and interacts constantly with the client to structure analyses methodologies, test work hypotheses and recommendations, achieve agreement upon results, etc.
Must have a high degree of autonomy and demonstrate intellectual leadership.
Responsible for managing the team and client relationship inside the project context. The manager is responsible for building a healthy relationship with the client, which is the basis for continuity in other projects
Performs his job autonomously, structuring the workstreams activities, managing the team workload, demanding the client's top management, structuring the communication and final deliverables
Guided by a Principal or Partner, following the scope jointly defined with the client
Besides performing the Manager function, the principal may also supervise more than one project
Takes responsibility to develop relationships with the client's top management and to identify advisory needs, as well as to prepare proposals that meet client expectations
Responsible for the team's professional development
There are up to 3 sub-levels in each of these levels, according to the skill level showed by the analyst, consultant, manager or principal.
At OrangeOne, the formal performance appraisals occur at the end of each project, and are the basis for decisions about promotion to other levels and sub-levels.
Who are we looking for
Every consultant at OrangeOne, despite his or her career level, possess a basic profile which allows him to perform under the strictest circumstances:
Strong analytical skills and intellectual curiosity
Above average verbal and written communication skills
Desire for teamwork
Self-starter, with a hands-on profile
Attention to details
Commitment to results
Capacity to organize own job
Capable in mastering IT tools (knowledge of Microsoft Office is a must)
Graduation in reputable academic institutions, such as: USP, FGV, INSPER, ITA, UNESP, UNICAMP, UFRJ, UNB, etc.
For experienced hires (consultant and above), we require a minimum of 2 years experience in strategy consulting firms, or deep knowledge about an specific industry or methodology
We may hire freelancers for specific projects.
Selection Process
OrangeOne selection processes comprises the following steps: resume analysis, quantitative and logical reasoning test (required for analyst candidates), 2 to 3 interviews (case study and fit with OrangeOne values)
Our selection process is different from that of most traditional companies, and a good previous preparation will help us better evaluate your potential, specially if the candidate never interviewed with a management consulting firm.
We suggest the following preparation steps for our selection process:
Quantitative and logical reasoning test: training with simulated quantitative tests, similar to the ones used in the selection process of international MBA schools
Case study: previously practice case studies, using available cases in specialized web sites or through training groups organized by some colleges
Interview: previous preparation of examples of relevant projects or situations where the candidate demonstrated the attributes we are looking for. The interview will be conducted both in Portuguese and English
Send your resume
If you are interested in meeting us, please send your resume (Word docx format) and answer the following questions. We'll get in contact If you have the profile we are looking for.